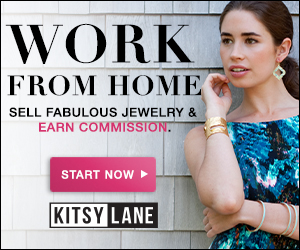 Kitsy Lane is an online boutique who sells jewelry and accessories.
You can become a rep today for FREE
The Sign Up Free is Waived
You will get your Instant website today that you can select what jewelry you want on it. Send to your friends and make money. It is that simple, they do all the work for you.
I love that I do not have to give out my personal checking information or anything like that
All sales are done on your website that is free, Kristy Lane handles all the payments
You get your Commission !!
Have Fun and Sign Up Today !-
Click Here before this offer is gone
This post may contain

affiliate links.

I gather and share freebies, samples and deals that I find online, with visitors who come here. I do not guarantee the validity of any link or post here. Clicking and visiting any links or sites you do at your own responsibility.