2 FREE Pairs of Body Slimming Pantyhose!
· Feel sexy, slim and super-comfortable all day!
· Your legs, butt and tummy will all look great!
· Pay just $3.95 shipping and handling!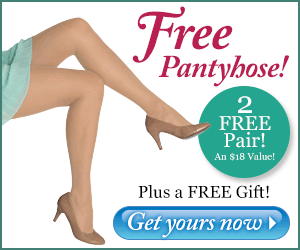 This post may contain

affiliate links.

I gather and share freebies, samples and deals that I find online, with visitors who come here. I do not guarantee the validity of any link or post here. Clicking and visiting any links or sites you do at your own responsibility.