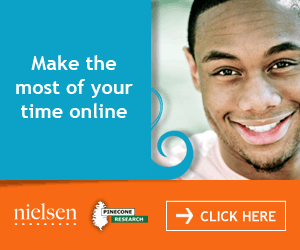 PineCone Research conducts on-line interviews with consumers from all walks of life to obtain their opinions about new products. To become a panel member, all you need to do is complete the simple form above. This will only take a few minutes of your time.
I did this all last year and earned a nice little bit of money. They also sent products in the mail for you to try out. My Biggest Suprise was the case of French Fries they sent.. Super .. plus other neat stuff. What I liked most is they sent out a check right after you did the online survey and no junky spam mail -
Sign up Now HERE
This post may contain

affiliate links.

I gather and share freebies, samples and deals that I find online, with visitors who come here. I do not guarantee the validity of any link or post here. Clicking and visiting any links or sites you do at your own responsibility.